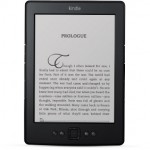 I'm super-excited about the things coming up on this blog in 2013! To celebrate, I'll be giving a Kindle away to one new email subscriber. To enter the drawing, sign up for email updates in the box in the upper right-hand corner of the blog. (Don't forget to verify your subscription! Feedburner will send you an email.) Everyone who signs up in January is automatically entered! Win the Kindle for yourself, or give it to a friend.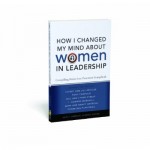 I'm also going to be giving away a book about biblical equality every month. Each Monday, I'll post a new essay in the "Equally Yoked" series. Leave a comment on one of those posts for a chance to win. January's selection is "How I Changed My Mind About Women in Leadership," featuring stories from evangelical leaders like Bill and Lynn Hybels, Nancy and John Ortberg, Dallas Willard, and many, many others. It's a fabulous book!
I'll announce the winners of the Kindle and the book on Friday, February 1st. Good luck, and happy reading!