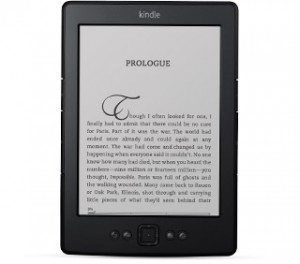 Hi friends! I finally decided to take the plunge and set up a Facebook Page. That way, I can post all sorts of interesting insights, articles, book recommendations, and other stuff related to the topics I address on this blog without turning my personal profile into something resembling Equality Depot.

To get it going, I decided to do another Kindle giveaway (and besides, giveaways are fun!). When you like my page on Facebook, follow me on Twitter, or subscribe to the blog using the Rafflecopter app below, you'll not only be helping me out by boosting my social media presence, you'll be entered to win the Kindle. Win it for yourself, or give it to a friend! Oh, and if you want to share this giveaway with your friends, I'd be very grateful.
Thanks, good luck, and see you on Facebook!