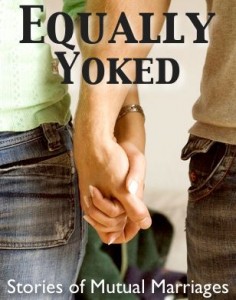 What does it look like to live in a Christ-centered home committed to shared leadership and mutual submission, instead of gender hierarchies?
Back in 2013, I ran the Equally Yoked series on this blog, giving pastors, teachers, Christian counselors, and a whole host of people space to share what mutuality means to them, and what it looks like in their marriages. Some of the posts are theological, some are personal, some are practical, and all of them are incredibly encouraging.
You can read the Equally Yoked series here.