Awards
2011 Associated Church Press "Best of the Christian Press," Feature Article category
2012 Associated Church Press "Best of the Christian Press," Feature Article category
2012 Evangelical Press Association "Higher Goals Award," Freelance Article category
2012 Evangelical Press Association "Higher Goals Award," Critical Review category
2015 Evangelical Press Association "Higher Goals Award," General Article category
Books
Don't Hide your Light Under a Laundry Basket! 150 Bright Ideas for Wannabe World-Changers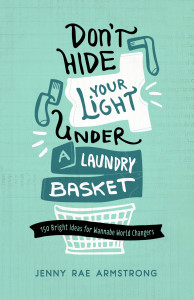 When your world is dominated by dirty diapers, the fair distribution of animal crackers and nightly battles over proper dental hygiene, it's easy to feel as if your unique gifts and callings have been swept aside like those stale Cheerios collecting dust bunnies under the kitchen table. Moms with a passion for missions, social justice, and evangelism may even feel like their families are "hampering" their ministry, though few would dare admit it. But it doesn't have to be that way. Don't Hide Your Light Under a Laundry Basket: 101 Bright Ideas for Wannabe World-Changers is packed with creative ideas that will help women tap into their passions and leverage their influence for the good of the world and the glory of God—even if they have a baby strapped to their chest and a toddler clinging to their knees.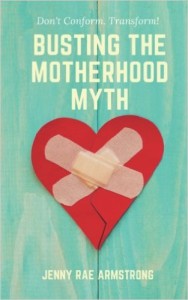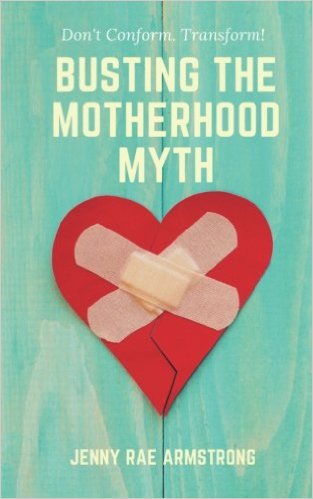 "Godly womanhood isn't about being conformed to the image of the Proverbs 31 Woman. Godly womanhood is about being transformed in the image of Christ." Mother's Day is a wonderful opportunity to love on our moms, but it can also be a very painful holiday for those who don't have children, or who have a difficult relationship with their mother, or whose lives don't fit the fantasy mom trope the card companies peddle. This mini-book delves deep into the Bible, dismantling the myths that keep women enslaved to false expectations, and freeing them to focus on the one thing needful: being a disciple of Jesus.
Called Out: Kingdom Living for Missional Teens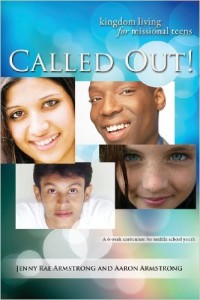 God didn't create people to just lounge around in a garden, napping in the sun and popping grapes. We were made to be active agents in creation, God's ambassadors to the world! This theologically-rich curriculum traces the missional meta-narrative woven throughout scripture, from creation and the call of Abraham, to Christ's revolutionary kingdom and the Spirit-empowered church. Students will be equipped with practical ideas on how to live purposefully as part of the body of Christ, and challenged to go "all in," developing their gifts and pursuing God's calling on their life.
Other Publications
Arise
The Aquila Report
CBE Scroll
The Christian Post
ChurchLeaders.com
The Covenant Companion
Covenant Home Altar
Duluth News Tribune
EmergingWomen.us
FullFill
Geez Magazine
Her.Meneutics
John Mark Ministries
Just Between Us
Living North
Living Stones
Mennonite Weekly Review: World Together
Milwaukee Journal-Sentinel
Mutuality
P31 Woman: Everyday Living
Plain Truth
Radiant.com
RELEVANT
SalvationArmy.org
Sightings
theOOZE.com
Today's Christian Woman