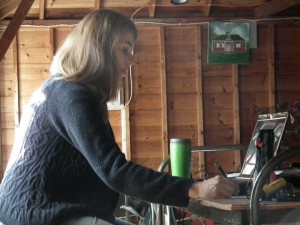 Hi there! I'm Jenny Rae Armstrong, an award-winning freelance journalist who writes about faith, social justice, missional living and women's issues for Christian publications. My work has been featured in dozens of print and online venues including Mutuality, RELEVANT, Red Letter Christians, and Christianity Today's Her.Meneutics. Bios are as boring to read as they are aggravating to write (at least, that's what I tell myself, since I REALLY hate writing them), so instead, I'll give you the skinny list-style:
-I have a BA in Global Studies (which is a clever code name for missiology) from Northwestern College, and am pursuing an M.Div from North Park Theological Seminary.
-My articles on gender justice have won two Higher Goals awards from the Evangelical Press Association, and two Best of the Christian Press awards from the Associated Church Press.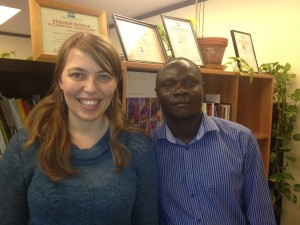 -I'm dyslexic, and an embarrassing number of the words in this post were caught by spell-check. Including "embarrassing."
-Called Out: Kingdom Living for Missional Teens, the youth curriculum I wrote for Christians for Biblical Equality, was released in the summer of 2013, and is currently being adapted for use in African contexts! I am SUPER-excited about this! Here's Rev. Domnic Misolo, executive director of Kenya's Ekklesia Foundation for Gender Education, and myself at the CBE offices in Minneapolis.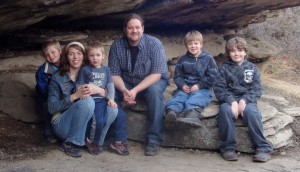 -I met my husband, Aaron, at the Women's Studies Ice Cream Social during freshman orientation week at the University of Wisconsin-Superior. No one can say he wasn't warned! We've been married for seventeen years, and have four boys between the ages of seven and fifteen. And yeah, that picture's a few years old. The curly-haired kid on the end is taller than me now. SO not a photog.
-I drink too much coffee, and eat too much sugar, and couldn't care less!

I also think McDonalds has the best french fries. So there!
-I am passionate about community, and the importance of being actively involved in a local congregation. I get that some people have been badly burned by their church and need to heal, and that you can find better preachers and more thought-provoking theology on iTunes, and that many people feel closer to God sipping coffee on their porch than they do crammed between wriggling toddlers and men wearing too much aftershave on a hard pew. But Christianity isn't lived out in the space behind your eyeballs and between your earbuds. It's lived out in community. Like, your real, actual, physical community. #GetConnected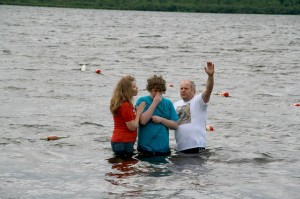 -I had a rather nomadic childhood, and lived in Liberia from the time I was seven until I was eleven. My travels opened my eyes to the importance of embracing other cultures and the dangers, theological and otherwise, of ethnocentrism. It also taught me the value of stability, and of being deeply rooted in a community (see above).
-I am interning at my church right now, and had the incredible privilege of participating in my oldest son's baptism this summer!
So, that's a bit about me. Your turn to introduce yourself in the comments!
If you want to reprint my materials or inquire about having me speak to your group, shoot me an email at jennyraearmstrong@gmail.com.
If you're new here, you might want to check out some of my most popular posts.
Making Space for the Feminine Voice
How Much Money Does It Take to be a Good Christian Woman?
50 Shades of Broken: Why Do Women Fantasize About Abuse?
John Piper, Women in Combat, and How Gender Roles Fall Short of the Glory of Humankind